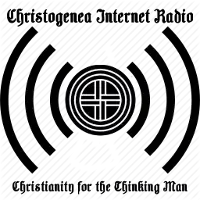 Click HERE listen to our streams.
Live programs every Friday night at 8:PM Eastern. Click here for the recording archives or click the links below for the live programs. Hear Christian Identity explained from Scripture like you have never heard it before!
Christogenea has it's own streaming radio servers which broadcast the live programs, and archives 24/7 when we are not live. There is a chat room at Christogenea for registered visitors. Sign up at chronos.christogenea.org.
There is now a completely new schedule with different programs for each stream every day. Click here for full info. Last update: January 15th, 2023
---
Now playing on Christogenea Radio streams:
Stream 1:
William Finck - On the Revelation of Yahshua Christ, Part 18: The Papal Beast
Stream 2:
William Finck - Identifying the Biblical "Beast of the Field", Part 5
Stream 3:
William Finck with TruthVids - Addressing Charles Weisman's What About the Seedline Doctrine? Part 16, The Blessed and the Cursed
Stream 4:
William Finck - On the Wisdom of Solomon, Part 23: Arrogance and Humility
Now playing on Christogenea Mein Kampf Project streams:
Stream 5:
William Finck - Hitler, Christian Part 1
Stream 6:
William Finck - Positive Christianity in the Third Reich, Part 7